Billions of people around the world use Microsoft Office's Excel application, but are they really using it to their full advantage?
There are a number of advanced, useful functions within the program that are often unacknowledged.
Taking a short Microsoft training course that comprehensively breaks down every aspect of the solution can greatly benefit professionals. In addition, classes will delve into Power BI, a recent Excel feature that empowers everyday workers with sophisticated analytics.
A need for knowledge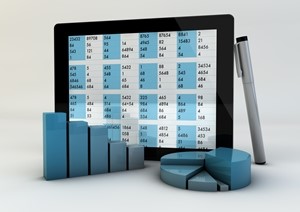 Of course, there have been some naysayers regarding Excel. SQL Server Magazine contributor Jen Underwood acknowledged JPMorgan's $6 billion trading loss as a result of using the program. However, Underwood maintained that the error likely occurred from an employee misunderstanding Excel's functions.
Bottom line: A lot of people misuse software. Without thorough understanding of a deployment's limitations and capabilities, employees are more than likely to make mistakes. When workers know how to properly handle Excel, they'll be able to derive the most value out of the program.
The (not so) common tricks 
PC World acknowledged a few Excel functions that are easy to overlook. Without knowing the ins and outs of the program, it may be difficult for the average staff member to find these applications. As for the solutions themselves, each has a unique function applicable to almost every business.
PivotTables: Summary tables that enable users to conduct a number of calculations, from averages to performance measurements, a list of which can be found in the Values dropdown.
Flash Fill: Automatically extracts specific information from all cells when someone types in an adjacent field.
PowerView: Creates presentation-ready visualizations of intelligence aggregated from external files.
PivotChart:​ Allows users to easily view intricate data sets and interact with them by browsing subsets of information.
Vlookup: Takes reports assembled on other Excel sheets and places them on a single file to create more comprehensive displays.
A marketer's best friend? 
Nowadays, a lot of marketing professionals are using tools to figure out how to best measure their digital strategies. A search engine optimization approach requires analysis tools capable of displaying the daily number of website visits, the amount of time the average person spends on certain pages and other factors.
Search Engine People contributor Joe Cox noted that Vlookup is an optimal application for marketers to use, because the program is capable of deducing multiple values at once. For more information regarding this and other functions, employees can enroll in Microsoft certification courses so they can provide new insight to their superiors.