Government personnel will likely find considerable use for Microsoft certification courses next year.
In an effort to compete with cloud and CRM service providers, Microsoft plans on rolling out several new programs that target the public sector.
Contending with Salesforce.com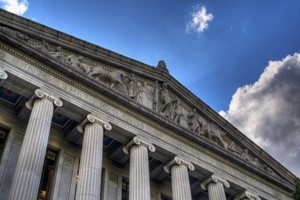 Developing relationships with constituents is becoming a pressing concern for a number of federal authorities. Many individuals, especially those residing in the United States, have grown apprehensive of trusting lawmakers. Therefore, it's imperative for governments to invest in software that can help bridge the gap between themselves and taxpayers.
According to Redmond Channel Partner, Microsoft Vice President of U.S. Public Sector Curt Kolcun announced that the Dynamics CRM Online government cloud will be available for purchase in early 2015. The solution is expected to comply with the Federal Risk and Authorization Management Program, accrediting the software as a secure deployment possessing a strong surveillance framework.
"[T]he service will allow customers to leverage their existing Microsoft investment on premises and in the cloud through hybrid cloud capabilities including integration with the Azure and Office 365 government community clouds," wrote Kolcun, as quoted by the source.
Government in the cloud 
In an effort to assert its position in the cloud market, Microsoft also announced that the corporation plans on expanding its Azure government provision to include more solutions and applications, Kolcun wrote in a blog post. The executive explained that the offer expands on the private preview it unveiled to attendees of the Federal Forum earlier this year.
Apparently, authorities are already taking advantage of the rudimentary deployment. Kolcun acknowledged that the Illinois Department of Corrections is using Azure to host its offender management software. He asserted that Illinois DOC's CIO Steve Matthews believes that the cloud platform is essential for the organization to develop an "integrated justice system."
Leveraging partnerships 
Kolcun also referenced Microsoft's partnership with InfoReliance as a strategic component of making the government cloud implementation a success. The latter company is known for developing and launching enterprise-class Office 365 solutions.
Why is this accord significant? Office 365 has been lauded by business professionals as a top-of-the-line productivity suite. In addition, it possesses the security and monitoring components that are essential for maintaining government operations.
Training and educating public authorities on Microsoft cloud solutions can eliminate the need to hire new personnel. Classroom-based instruction on Azure protocols, Office 365 protection and Dynamics CRM communications provides a strong level of support for existing staff.