Cybersecurity and cloud platform management courses may become more popular among IT departments in the near future.
The need for more capable IT professionals is being influenced by the rise of the Internet of Things, or the idea of billions of smart devices communicating with one another, exchanging information and sharing computing power to run software. Securing these Web-connected machines is one thing, but providing them with platforms on which they can operate is another concern.
Dozens of tech companies across the globe are investing plenty of capital in solutions to satisfy the needs of the burgeoning IoT market. Microsoft is one such enterprise that is paying particularly close attention to this industry, equipping its signature cloud provision, Azure, with features and tools that can be leveraged to support, and process information produced by smart devices.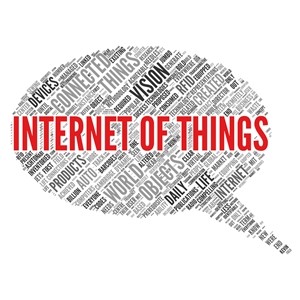 The cloud and IoT: A match made in IT heaven 
Thor Olavsrud, a contributor to CIO.com, noted Microsoft recently unrolled three big data services to Azure that make the platform well-equipped to handle output produced by IoT. The three provisions are Stream Analytics, Azure Event Hubs and Azure Data Factory.
While the former two are designed to help Azure users process data derived from sensors and small machines connected to the Web, the latter enables customers to manage miscellaneous data types across hybrid environments. This particular capability will be a great asset to companies that allocate some information on-premise and other data in the cloud.
"The scenarios are similar," began Microsoft Director of Product Management Herain Oberoi, as quoted by the source. "Stream Analytics is more of a managed service whereas Storm is an additional project in the Hadoop ecosystem that you have to manage yourself. For customers that want a more managed service where the actual coding is less, the package management is less, then Stream Analytics makes more sense. We're investing in both."
IoT's security demands 
Of course, with every new movement in IT, security concerns are sure to follow. Gadget spoke with Jayson O'Reilly, director of sales and innovation at DRS Technologies, a company that provides military forces, intelligence agencies and contractors with IT products, services and support. O'Reilly maintained that the vendors producing new Internet-connected devices are equipping them with rudimentary protection features, but a fundamental disregard for top-notch defense persists.
In turn, he recommended that organizations delve into these machines to determine exactly how vulnerable they are. For example, while one device may be more susceptible to malware, another may have weak spots that allow hackers to embed network spyware.
Overall, O'Reilly asserted that because IP-enabled devices perform different functions, it's more feasible to protect them at the network level. This approach in turn allows firewalls and intrusion prevention solutions to actively participate in the protection of Web-connected machines. In regard to this conclusion, it's likely that enterprises using these devices will contract those with network administration and security credentials.
The final say 
As one can see, IoT demands professionals with thorough knowledge of cloud computing, data warehousing, analytics and security. Specialists looking to learn more about these facets should seek guided instruction from experts who are well-versed in their applications.