Microsoft's Azure business has been fueled by the public cloud, enabling organizations to host, access and develop software remotely.
IT professionals across North America and beyond have grown accustomed to this deployment, but will new Microsoft training courses touch on the private cloud?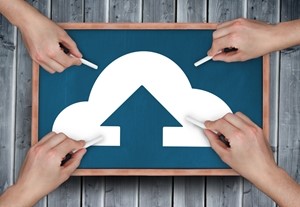 Bringing the cloud to businesses 
It appears that Microsoft hasn't abandoned the private landscape. According to ZDNet's Mary Jo Foley, Microsoft is set to provide its customers with a hardware appliance dubbed the "Microsoft Cloud Platform System," which will operate applications that make use of Azure's service capabilities. The machines are to be provided by Dell. The solution is expected to be rolled out next month. This development is cohesive with Microsoft's traditional business model, that is, helping organizations implement and operate their own software and hardware in on-premise data centers.
The new racks will come equipped with Windows Server 2012 R2, System Center 2012 R2 and the Windows Azure Pack, which includes a self-service portal that enables users to manage websites, virtual machines and scalable Web hosting, among other things. Those interested in procuring this solution but whose subordinates are unfamiliar with the aforementioned solutions, may benefit from learning about Windows Server and System Center.

"Customers will buy hardware through Dell and software and services through Microsoft," said an unnamed Microsoft spokesperson, as quoted by Foley. "Microsoft will be the first point of contact for all support requests. If there is a hardware issue, Microsoft will orchestrate the resolution of issues together with Dell, so the customer does not get sent between vendors."
A verified cloud competitor 
Business Insider contributor Eugene Kim noted statements provided by Microsoft CEO Satya Nadella at a recent business conference held in San Francisco. Nadella acknowledged figures that referred to Azure's ongoing success, most notably that 80 percent of Fortune 500 companies use the platform.
All in all, Azure has generated $4.4 billion in revenue so far this year. Compared to its chief competitors, Microsoft is meeting the mark, with Amazon Web Services producing an estimated $4 billion and Salesforce.com developing the same. Microsoft's CEO asserted that Azure aggregates an additional 10,000 new customers on average every week.
One key statistic Nadella presented showed that nearly 40 percent of Azure's revenue was rooted in startups and third-party independent software vendors, showing Microsoft is solidifying its position as a caterer to burgeoning tech companies.
As Microsoft continues to expand its cloud portfolio, it can be expected that Azure and associated provisions will grow more affordable as time progresses.