There's no doubt that Windows Server 2012 R2 was a significant leap forward in Microsoft's signature server operating system solution.
Its capabilities align with the demands of modern IT professionals, equipped with features regarding virtualization and advanced networking.
The software's functionality has made Microsoft training graduates wonder what tools will accompany the next iteration of Windows Server. InfoWorld contributor Tim Ferrill noted a technical preview of the solution, which is slated for a release next summer, builds on the applications introduced by its predecessor and adds a few more to boot. For instance, Windows Defender will now be integrated as a native tool of Windows Server.
Failover Clustering gets a solid boost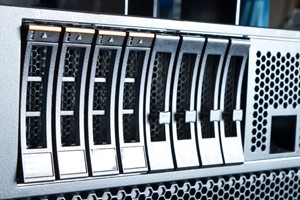 Windows IT Pro contributor Rod Trent acknowledged Cluster Operating System Rolling Upgrade, which enables those using Windows Server 2012 R2 to transition its cluster nodes to the technical preview without shutting down Scale-Out File Server or Hyper-V workloads. Basically, when the upgrade is occurring, the cluster will operate as a Windows Server 2012 R2 node until every node within it has been completely updated.
This capability means organizations will be able to allow their employees to continue working while their backend infrastructures are migrating to the technical preview. Performance enhancements can also be applied during regular working hours.
A better PowerShell experience
Ferrill maintained that PowerShell has caused many Windows Server 2012 R2 administrators to drive the solution from the command line. Current versions possess annoying bugs that make it difficult for these professionals to perform certain tasks, such as copying and pasting lines into command prompts.
In contrast, the technical preview automatically scrutinizes and adapts code containing characters that are incompatible with the Windows Server command line while still maintaining the original text's functionality.
The next iteration of Windows Server is also equipped with PowerShell 5, which possess a number of new and upgraded features. PowerShell 5 enables professionals to manage network switches, packages and zip archive files.
Hyper-V enhancements 
In addition to the cluster upgrade capabilities noted above, Hyper-V leverages a new configuration file protocol. Ferrill asserted that the format is expected to read and write data more efficiently, as well as possess data protection tools that prevent information from being corrupted. Hyper-V is also capable of taking snapshots of production workloads, allowing administrators to use a different set of credentials to access a remote host and treating network adapters and memory as hot-swaps.
Of course, it must be noted that only the technical preview of next year's Windows Server has been released, and the final version will likely boast more features tailored to behave perfectly.