Microsoft is doing an incredible job of enabling its products to work cohesively with multiple vendor-based solutions.
Azure, the company's champion enterprise cloud platform, has been equipped with a collection of open-source solutions, some of which have been used for IT professionals for decades. Enterprises offering Microsoft certification courses in Azure can customize such programs to include lessons in open-source technologies such as Hadoop, Docker, Linux and others.
Why open source matters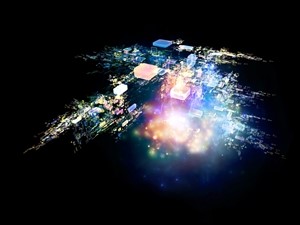 In regard to IT training, why would those seeking accreditation in Azure be interested in learning the ins and outs of select open-source applications? Such software provides companies with flexibility, allowing them to customize back-end IT operations to better fit the processes and protocols of their businesses.
Microsoft isn't just enabling Azure to work with open-source solutions, it's networking with key developers and leasers of the technology. VentureBeat contributor Jordan Novet acknowledged Microsoft's partnership with startup CoreOS, a company that develops Linux to assist companies such as Google, Facebook and Twitter to operate with high resiliency. In addition, the Redmond, Washington-based vendor has established an accord with Cloudera, a business that specializes in big data solutions.
"I think what you should expect is you're going to see us provide more and more on that open-source ecosystem. We try to make sure we're bringing technologies that our customers are asking for," said Microsoft Corporate Vice President of Development for Azure Jason Zander, as quoted by the source. "It's part of the big transformation that we're trying to make as a company."

Azure's new applications 
On top of Microsoft's re-positioning, one should take note of the software the company is integrating into the Azure platform. One of the more notable open-source technologies Microsoft has joined with Azure is Docker, a container program that allows multiple virtual machines to run on one operating system, enabling applications running on those VMs to be more easily transferred to different environments.
InfoWorld spoke with Azure Chief Technology Officer Mark Russinovich, who expanded on Docker's capabilities. The CTO asserted that Microsoft is working to provide the same portability functions to those using Azure's as a development platform, which would help out Microsoft's customers using on-premise environments.
If this capability were to be revealed, IT professionals – particularly, software engineers – would be able to scale the solutions they build to operate optimally on the architecture available to them. It's a possibility that's quite attractive, and marks the inception of Microsoft as a provider of platforms with powerful foundations.