IBM's cloud business may not be the most popular, but it's integration with Docker's container technology will likely provide it with the boost it needs to reassert itself as a competitor.
Most importantly, developers and enterprises using IBM's cloud platform service will be able to program and distribute their applications much more fluidly. Those who want to become better acquainted with the technology could enroll in IBM certification courses to enhance their knowledge of the tech company's cloud services, and how it plans to integrate containerization into its service model.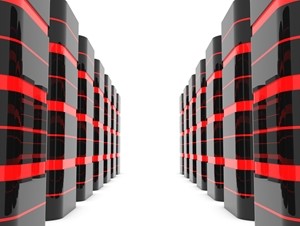 The arrival of Docker Hub Enterprise 
While Docker engines allow multiple virtual machines to run on one operating system, Docker Hub Enterprise allows software engineers to place cloud applications into modules that can be transported to any machine they desire, according to Tech Times. Server availability and horizontal scaling were two capabilities Docker's leaders wanted to emphasize with DHE.
Docker CEO Ben Golub acknowledged the need for easy management of distributed applications, allowing software specialists to make the most out of their infrastructures and edit applications from anywhere – all of which are necessities in light of the agile development trend.
"Our vision for DHE is that it will evolve from the place to share and collaborate on distributed applications to a strategic control point for both developers and sysadmins to manage all aspects of the application development life cycle – from build through production – on any infrastructure they choose," said Golub, as quoted by the source.

Why is training a concern? 
IBM's partnership with Docker provides Big Blue customers with the flexibility of fabricating containerized applications among different cloud environments. However, TechTarget's Ed Scannell noted that many of these professionals are concerned about how long it will take to educate their staff on Docker, IBM's platform-as-a-service BlueMix and their associated technologies.
An IT professional at a Minnesota-based production business maintained that it "will be some time before we can train up people here to work with these newer platforms and tools." Still, the anonymous worker expressed excitement over the Docker-IBM collaboration.
One product that was released as a result of the accord was IBM Containers, which consists of Docker-native functions and interfaces. The solution will be distributed as a part of the BlueMix service.
Those concerned about their personnel's ability to work with IBM's Docker-based solutions effectively should find solace in IT education firms that provide assistance to workforces. Customizing training courses to fit learning needs is also a capability enterprises can benefit from.