If you're a 20-year IT veteran, we don't have to tell you how much the industry can change over the span of four years.
Citrix, which offers certifications in networking, mobility and virtualization, is retiring the Citrix Certified Enterprise Engineer and Citrix Certified Integration Architect for Virtualization accreditations that were introduced in 2010. The developer outlined the two certifications, which were lauded as the first of its kind in regard to virtualization:
CCEE for Virtualization ensures that a candidate has demonstrated the skills and knowledge necessary to blueprint, integrate and administer a reliable virtualization infrastructure.
CCIA for Virtualization accredits a person's ability to analyze, design and deploy dynamic virtualization environments, "from the data center to the desktop."
Both of these certifications expired on November 28 of this year.
What are the replacements?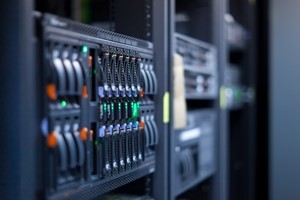 In light of this recent development, Citrix is now offering three accreditations: Citrix Certified Associate – Virtualization, Citrix Certified Professional – Virtualization and Citrix Certified Expert – Virtualization. In an infographic posted on Citrix's training blog, the company outlined four reasons why CCEE and CCIA holders should update their certifications:
CCA-V, CCP-V and CCE-V ensure professionals have a robust understanding of virtualization's contribution to cloud technology, which is expected to produce an estimated 14 million jobs across the globe by 2015.
Those who obtain relevant accreditations are typically valued higher than those who are not.
Companies are having a difficult time finding professionals who understand the latest virtualization technologies.
Professionals who update their IT certifications generally earn more than their counterparts.

How can IT specialists prepare for the new tests? 
Depending on which accreditation a person is aiming to acquire, he or she may already be a couple of steps ahead. In some instances, he or she may need to take courses detailing applications such as Citrix XenDesktop 7. The exams for CCA-V, CCP-V and CCE-V are test numbers 1Y0-200, 1Y0-300 and 1Y0-400, respectively.
It's possible that professionals already holding credentials may not have to undergo additional training, but receiving instruction on the latest Citrix virtualization technologies can't hurt. Those who already possess the Citrix Certified Associate or Citrix Certified Advanced Administrator degrees can gain their CCA-Vs by passing the 1Y0-200 exam, for example.
The biggest insight to glean from Citrix's update is developers in general are changing their virtualization models. Enterprises and consumers alike are demanding more of cloud services, meaning the back-end infrastructure that supports this technology must be operating optimally.