This year was a big one for Microsoft, especially in regard to it's Office productivity suite.
First, the software giant introduced a new Web app that provides people with the ability to create complex presentations and share them across any browser, operating system or device. Then, Microsoft turned quite a number of heads when it allowed iOS users to access Office's editing capabilities free of charge, offering rebates to those who already paid for the full service.
The standalone Office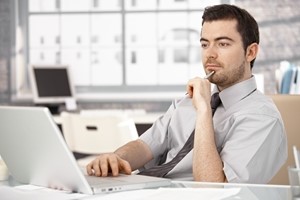 The question is: What does Office look like in 2015? In addition, will it make sense for users to enroll in Microsoft training courses?
While Office 365 will most likely gain momentum among enterprises and consumers throughout next year, ZDNet's Mary Jo Foley noted that General Manager of Office and Office 365 Marketing Julia White recently announced that the next iteration of the on-premise productivity suite will be released sometime in the second half of 2015.
So far, no new apps or capabilities have been announced. Given Microsoft's reaffirmation as a technology company for enterprises as well as consumers, it's probable that the next release of Office will be more sophisticated, catering to the needs of professionals living in various industries. Whether Office will be customizable specific to certain verticals or not is merely conjecture, but it's interesting to think about.
An Office for the connected workforce
Bring-your-own-device isn't just a fad, but the definition of the 21st-century employee. Therefore, it only makes sense that Microsoft releases an OS-neutral version of Office that works the same across iOS, Android and Windows for phones and tablets. As can be imagined, extensive document creation will be reserved for Mac and desktop users.
What about those business professionals who want to host video conferences without any headaches? While there are plenty of applications that can provide these services, not all of them are reliable or easy to use. Microsoft is hoping to change this. Tech2 noted that Microsoft recently added Skype group chats to office Online in the solution's latest update. This will allow multiple users to conduct video chats while simultaneously editing files in Office online. Best off all? The feature is available for both desktop and smartphone users.
In general, the future looks pretty bright for Office. As far as long-term strategy goes, it's a wonder how Office will evolve to improve the way in which people get work done in the modern era.