It's December, which means Microsoft Dynamics CRM 2015 is now available to both public and private organizations across the planet.
Expecting something big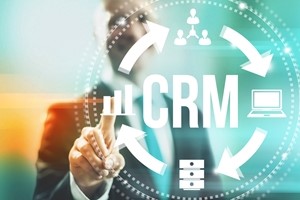 This year has been quite interesting for Microsoft. CEO Satya Nadella began by asserting the company's prioritization for mobile and cloud technology and emphasizing its commitment to productivity and platforms Then, the company made .NET open source and released a technical preview of Windows 10 to receive feedback from Windows users from all over the world.
Given Microsoft's slow reinvention of itself, it can be assumed the Microsoft Dynamics CRM 2015 will assist salespeople and marketers in a more unique way than ever before. If reviews of the software turn out to be positive, it's possible many marketing directors will enroll their subordinates in Microsoft training courses detailing the CRM's applications.

Stronger departmental cohesion
CMSWire conducted a rundown of some of Dynamics CRM 2015's key features, acknowledging comments made by Bob Stulz, the solution's vice president. Stulz asserted that the CRM's collaborative features are much more usable, enabling marketers and salespeople to collaborate through the program. It's a capability inline with many of the desegregation efforts companies are employ unity across different teams.
"We've made significant advancements in CRM 2015 across marketing, sales and service in a way that makes collaboration between roles natural and easy," said Stulz, as quoted by CMSWire. "In addition to a number of new capabilities, we've introduced the sales collaboration panel that helps break down the silos between sales and marketing to deliver personalized customer experiences."
ITBusiness expanded on the portal, which Microsoft has dubbed the Sales Collaboration Panel. The application provides users with personal dashboards, data analysis and home pages for sales professionals, notifying them of important tasks they'll be expected to complete throughout the day.
Driven by voice, video
CMSWire also acknowledged Dynamics CRM 2015's integration with Lync, which will further enable professionals to communicate with one another via video chat. This will enable account managers to establish stronger connections with clients with which they don't have the opportunity to communicate face-to-face on a regular basis.
What's most impressive is the CRM's compatibility with Cortana, Microsoft's voice assistant. ITBusiness noted the solution allows Dynamic CRM users to issue voice commands and ask questions vocally – perfect for those working on-the-go. However, Cortana will not be enabled for additional languages until later in 2015.
So far, the solution is available in 130 markets and in 44 languages, both in its on-premise and cloud-based version.