Depending on how good you are at hacking, you could be making a more-than-comfortable living as a contractor.
According to The Ledger, companies are increasingly turning to white hat hackers to identify network, database, system and website vulnerabilities wherever they may be. What's the payout? Between $120,000 and $130,000 a year.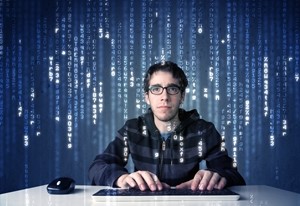 A competitive trade
Being a white hat isn't all fun and games. The Ledger noted that it's not uncommon for these professionals to work as long as 18 hours straight. If you're not as persistent or talented as another white hat, you'll likely be passed off for a more capable candidate.
It's the hope of many enterprises and tech companies that the practice will become much more competitive as the years progress. Dark Reading acknowledged a study by Pennsylvania State University that discovered a burgeoning global white hacker community would result in greater vulnerability reports. In addition, a diverse white hat hacker contingency would mean myriad points of view, translating to a wider portfolio of bug and virus classifications.
The PSU researchers scrutinized a timeframe of over three and a half years at Wooyun, a Chinese bug bounty platform, and discovered that as more people joined the community, the number of high-severity bugs surpassed the number of their low-severity counterparts.

Hesitant to invest?
The possibilities associated with a growing white hat hacker community are certainly intriguing. For instance, imagine having a contingency of white hat hackers surveying open source software for vulnerabilities. This would allow developers to flex their creative muscles and integrate revolutionary functions they may be hesitant to implement without expert security support.
However, not every industry views using white hat hackers as valuable partners. National Public Radio noted the situation tech companies find themselves in when contracting these professionals. For instance, if white hat hackers feel short-changed, there's a chance they may take their findings to the black market.
Obviously, extortion is a situation any company would like to avoid. This can be done by establishing clear-cut, fine-tuned contracts that will discourage hackers who may be tempted to use unfavorable means to gain more money for the bugs they find.
As far as private white hat hacking firms are concerned, extortion isn't in their purview: doing so would damage their reputation among clients that may present opportunities to establish long-term relationships.
When regarding white hat hacking as a career, you have to be a talented, cybersecurity enthusiast. Taking a certification course on the practice is only the first step in becoming a reputable, revered white hat.
Take a look at ultimateITcourses Cyber Security course offering to learn about how you can become a white hat IT Security expert.