Business analytics has become one of the highest priorities for organizations across sectors and regions throughout the past several years, while new solutions are coming with the promise of dramatically improving operational efficiency, profitability and sustainability.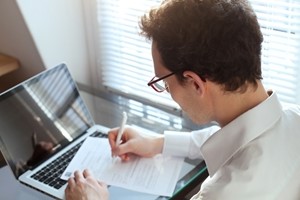 However, despite the fact that consumerization is playing a greater role, characterized by vendors starting to develop and offer more intuitive solutions, business analysis training is still going to be critical to get the most out of these tools.
In fact, it has become clear that many firms which have adopted big data and other analytics solutions in the past couple of years are struggling to see returns on these investments, while a significant lack of experience and training in this area is likely why. No matter how seamless of a user experience is developed for any type of technology, it will not rule out the demand for skilled labor who know how to manage, optimize and refine the solutions over time.
This has perhaps been most obvious in the human resources department, which has acted as the proverbial hotbed for new analytics adoption among companies hailing from a range of sectors. Before these firms will be able to realize the maximum returns on investment they desire from these deployments, they will likely need to take a more comprehensive approach to deployments, including the acquisition of necessary skills and talent.
The struggle is real
Deloitte recently published an article in its section of The Wall Street Journal regarding some of the findings of its latest study, and started by saying that while 75 percent of leaders who responded placed HR analytics high on the priority list, fewer than one out of every 10 have actually seen comfortable performances with the tools. According to the source, one good sign was that more companies are beginning to view training as a more urgent need as time goes on.
For example, Deloitte stated that 70 percent of leaders surveyed last year stated that training would be a priority, compared to 85 percent this year, while more firms appear to be honing in on the demands of leadership. However, with respect to HR analytics, the solutions are only going to yield optimal outcomes when managed properly and by individuals who have taken big data courses and business analysis training.
So, the improvements so many firms are hoping to enjoy within the HR department from these HR analytics tools will need to get on board with training and development to achieve those objectives.
Deloitte Consulting LLP Principal Jason Geller did note that this is a proverbial tightrope, but one that is worth crossing.
"HR and people analytics have the potential to transform the way organizations hire, develop and manage people," Geller asserted. "Leading organizations are already using talent analytics to understand what motivates employees and what makes them stay or leave. These insights help drive increased returns from talent investments, with huge consequences for the business as a whole."
No time to wait
Business leaders should always remember that any new IT deployment's success will be contingent upon people, process and the technology itself. After making the right investment decision, failing to refine policies or train the workforce tasked with using the tools will simply be a missed opportunity, or even a waste of time and money, as the solutions will simply not be able to fully function without the right individuals overseeing activity.
With big data courses and business analysis training, though, companies can become champions of analytics both within the HR department and outside of it.
If you want to excel as a business analyst, view our complete curriculum of IIBA accredited Business Analysis courses here.