The global market for cloud services is booming, as business leaders have started to implement the technology to share information at incredible rates.
With big data analytics programs evolving at many organizations, the spike in cloud adoption comes as no surprise. With the cloud, businesses can leverage a variety of hosted data center solutions that help them share and store complex data sets that are collected through big data programs.
In fact, a recent report from IBM indicated that cloud procurement rates continue to increase on a global scale. The tech giant noted that the worldwide market for cloud technologies will hit $244 billion by 2017.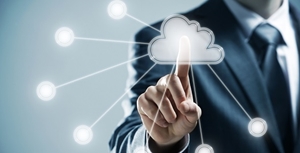 That remarkable growth is a result of the cloud's unprecedented ability to provide real financial benefits. In fact, the source found that early cloud adopters report nearly twice the revenue as organizations that lag behind in terms of cloud usage.
More importantly, the majority of these leading cloud advocates are using virtual systems to power mobile and social programs, in addition to big data initiatives. This highlights one of the main reasons why the cloud is becoming such a force: It is able to support numerous technologies and programs.
Systems made possible through the cloud
While this is true, it's a fact that is often lost on many executives who are slow to embrace the cloud. In many instances, business leaders simply see the cloud as a storage channel, when it's so much more than just a place to create virtual databases. Cloud platforms are capable of supporting global networks that a number of technologies can be placed on.
For example, many companies are opting to implement complex unified communications (UC) suites through the cloud, which can integrate VoIP, video conferencing and chat systems onto a single interface.
This trend is hardly new, as Infonetics Research pointed out. Last year, the source released a report detailing growth in the VoIP market in 2012. It found that hosted VoIP and UC solutions increased 17 percent in 2012, more so than any other VoIP segment such as on-premise.
The main factor for this incredible growth was the high demand for cloud technology, the source asserted.
With the right Microsoft training, CIOs can help prepare their IT departments to configure and manage complex cloud infrastructures that can be used for a variety of purposes.
By participating in SQL training, database administrators can obtain the skills necessary to link storage systems to the cloud, while SharePoint courses can help an organization leverage cloud-based mobile solutions