Microsoft is one of the more powerful technology firms in the world, and achieved this stature by developing and constantly refining its products and services.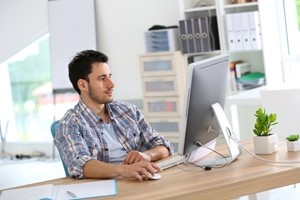 As many technology professionals and business leaders who manage IT departments already know, the frequency with which new released, updates, adjustments, patches and upgrades take place for this firm's products is rapid, to say the least.
One of the main lines of products and services to watch has been Microsoft's Azure database and SQL server, each of which have gone through dynamic transformations in the past few years. Studies indicate that many businesses from around the globe are still using antiquated iterations of these products, leading to issues with functionality and performance that could be avoided with the right Microsoft Azure training.
Newest updates
TechCrunch recently reported that Microsoft has announced the conception of a new Azure SQL Data Warehouse to help businesses boost the elasticity of their information management infrastructure. As a note, the announcement came in late April, but the source noted that the first preview of the product will not be made available to the public until June, with the final release coming through a bit further down the road.

However, preparation for these types of new products and adjustments to existing assets in place is always key, especially as it can help to reduce the risk of disruption. According to the news provider, the new SQL Data Warehouse will be a component of Azure, effectively allowing companies to aggregate information while only charging the firm for storage, as compute and storage are separated.
TechCrunch added that the query language will be the same as it always has been, SQL, and the functionality will continue to expand as more adjustments are made over time.
Certifications, training necessary
These products and others can be a boon to corporate efficiency, operational intelligence and productivity, and are made to help leaders control costs. However, there is simply no major component of IT that will yield optimal returns on investment and function perfectly when technology professionals have not be trained and certified in these matters.
With the new release set to hit the market in the next couple of months, now might be a good time to refresh Microsoft Azure training for members of the IT department.
[course_table filter_keywords="Azure" hide_columns="2,3,4,5,6″ accordion_title="Microsoft Azure Training"]